This first part presents the basic costs of creating a website and the factors that impact the budget and the estimates offered by web providers.
The basic costs of the internet services to be anticipated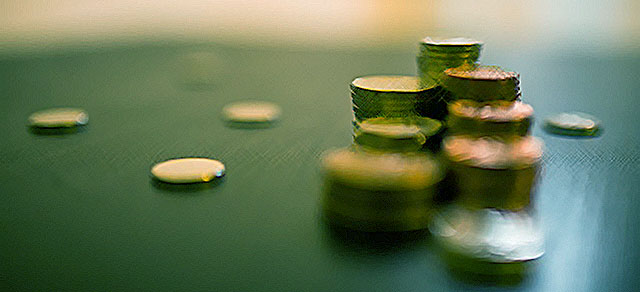 In general, you can use the following prices as a basis to estimate the price of a small business website. By small business site we mean a site consisting of about 10 to 20 pages on which the company manually updates the content. The level of graphical integration – its graphical rendering – is simple (which doesn't mean bad).
Domain name – 10 € / year
Hosting – 50 € to 200 € per year – depending on the traffic and hosting services offered (mutualized, virtualized, etc.). We are not talking here about dedicated hosting offers being significantly more expensive but not adapted for a showcase website of a few pages that will consume few resources.
Project management, design and development – from 20 to 30 working hours
Website maintenance – 400 € per year and more (depending on the number / type of updates required). Two types of offers are usually offered by the service providers : package or ticket
Marketing, promoting your site online – 200 € per month and more. This corresponds to offerings for natural referencing optimization, statistical reports or advertising budgets.
It is now important to understand why there can be significant price variations for such a website.
If you would like to know a custom price range for your project, try SergentWeb's pricing system.
Important factors impacting website design prices
When preparing your budget for the conception of your website, ask yourself the following questions:
Is this a new site or an existing website redesign?
Are you ready to request quotes? Have you prepared a detailed specification?
Do you need a blog and be able to regularly update some content on your website ? You should already consider the solutions that the provider will offer you to update the content according to your availability and your field of activity
Do you already have graphic elements? We speak here of the logo, a graphic chart, a model of the site, etc..
Do you want the website to resize automatically for smartphones and tablets? (This question tends to stop being topical because websites that automatically resize themselves become standards unavoidable these days. None the less, the provider must guarantee it to you)
Do you need multimedia elements (animations, video, etc.) on the website? Think of solutions like Youtube or Vimeo to integrate videos on your site at lower cost
Which contents do you already have and which ones will need to be created? You need to know how many pages your website will contain (news, company presentation, press, partners, etc…)
Do you have any other specific needs ? Support on social media, SEO (search engine optimization) or e-commerce ?
Who will host the site? Maintain it after its launch?
The prices quoted are estimates based on SergentWeb's website creation experience and its Internet partners.
However, it is important to understand that prices often vary according to specific needs.
E-commerce, often custom-made prices
The prices of e-commerce websites are dependent on many factors specific to the project. Which payment system will be integrated? How many products will be sold? etc.

How many pages? How many products? What characteristics (color, size, etc.)? Is your content ready or do you need someone to write it?
The vast majority of e-commerce websites cost between 2 500 € and 10 000 €.
Deliverables and cost ideas for a basic e-commerce site
Differences appear between a showcase website and an e-commerce website, so here are the corresponding costs for this type of website.
Domain name – around 10€/year
Hosting – around 150 € to 300 € per year (based on variables such as the number of products, pages and website traffic anticipated, e-commerce technology (Magento = high range and WooCommerce = low range)
Design, custom development and database configuration – 45 hours or more depending on the number of pages, products, desired level of personalization
Website maintenance : around 500€/year (depending on the number of updates and the level of product management required, etc.)
Marketing and promotion of your online e-commerce website – starting from 1 200€/year (depends on online advertising, social media management, etc.)
Elements that determine the costs of an e-Commerce website
When trying to budget an e-Commerce website, you may ask yourself the following questions (some of which have already been mentioned above):
Is it a new ecommerce website or is it a redesign and / or rearrangement project?
How many pages?
How many products?
Will some products have several variations? Depending on color, size, etc.?
If so, will these variations vary the price?
Will you provide all the content or will you need help creating content?
Will you have all the product images and illustrations of the website?
Do you already have a server hosting the domain or should the provider support this?
Have you reserved the domain name or you need help with domain registration?
Do you only want to use PayPal or would you like to use another secure payment solution?
Do you already have a list of your products, pricing and descriptive information organized in a spreadsheet?
Would you like to have an integrated blog within your e-commerce site?
Do you want a responsive website? (readable on all devices like smartphones, tablets, desktops, etc.? (difficult to do without nowadays …)
Do you need other specific services regarding social networks or advanced SEO?
Price range for a simple e-commerce website
For a website containing 20 products and composed of 7 pages appendices if we do not include product pages, category and catalogs with a homepage, contact, FAQ, GTU (General Terms of Use), who are we, delivery policy, and privacy policy. It will take between 2 500 and 4 000 € to have this type of e-commerce site realized by a professional.
New websites often cost more than redesigns
Think that if you want to create a new website, the creator also starts from scratch. Without elements on which to build, he cannot analyze an existing one and study the visibility of your brand online or understand what features and functionality will be transposed and improved on the new website. It will therefore spend more time to lay the foundations of the project with you.